MONTHLY FARES
Best option for Long Term Rentals
MONTHLY FARES FOR SPAIN (With NO minimum contract period)
SILVER FARE
MONTHLY plan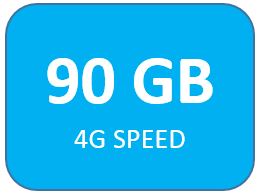 90 GB DATA plan

para navegar

Valid from the 1st till the end of the month
Conectivity up to 5 Users
+ 6 hours battery autonomy
The Best solution to have your Internet connectivity with no installation or minimum contract period
Rent it monthly since the first day you need it
If you want rent it for longer period you can also make payment by direct debit
When you don´t need it any more we´ll collect it.
The Best solution for tourist apartments on the beach or mountain. Tons of Gigabytes to work and enjoy your free time with your series as Netflix, Movistar etc.