Description
Monthly price 149,00€ Taxes Include
Includes 250GB DATA package with 4G Speed
Minimum 30 days contract
Conectivity up to 5 devices + 6 hours batery autonomy
4G HIGH SPEED  device (up to 70Mbps/seg)
The devices will be sent one day in advance to the rental service
If you need it for a longer period we will invoice the rent with a direct debit contract
On the price you have included our Portable Mobile 4G Router that you can carry everywhere, with and 8 hour battery autonomy and valid for 5 simultaneous connections. The range of the signal is ideal for a car or a small room. We also provide you with a Portable Case Bag Holder to carry your device and the USB charger.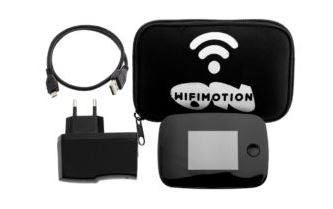 4G HOME WIFI ROUTER UPGRADING
If you want the most powerful router and also to extend the range of the WIFI signal to more than one room don't hesitate and pick up one of our 4G HOME WIFI ROUTER. You will also be able to have up to 32 simultaneous connections or even to plug your computer with an Ethernet cable to get the best speed available. Just remember you need a 220W plug to turn it on.